Tutti i luoghi
Previously Bondenti
The construction of the palace began in 1698, under the commission of Count Nicolò Maria Bondenti, after designs by the architect Giuseppe Cozzi of Piacenza. Building was continued by Andrea Nono, until the works were definitively suspended in 1737, leaving the right part of the central body incomplete.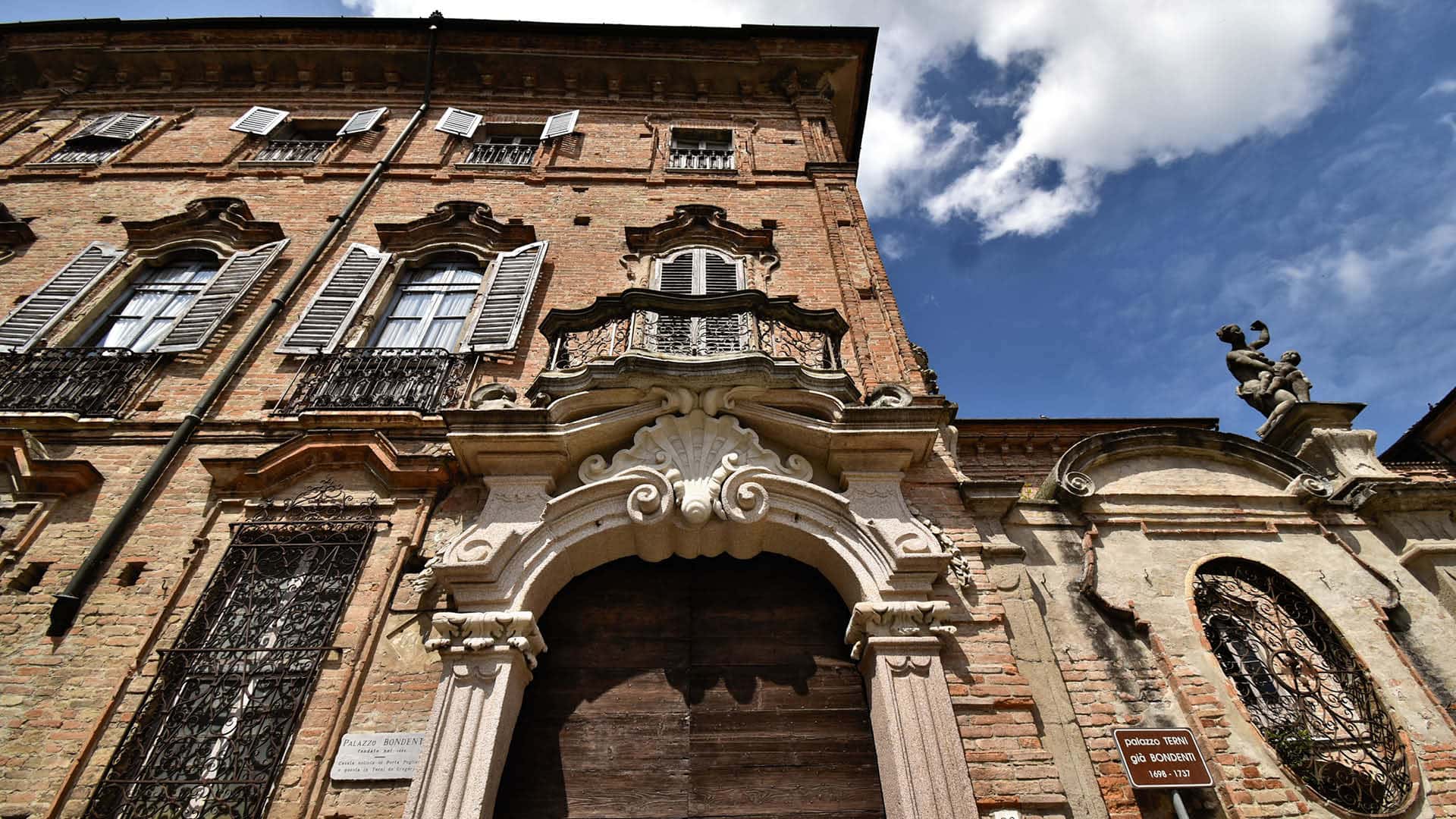 This palace is one of the most characteristic, 17th century buildings in Crema and is a significant example of the late-Baroque style, with some decoration in the Rococo style, (as seen in the shell motif which is repeated above the doorways and windows of the apartments on the north side), bringing joy and grace to this imposing structure. The body of the palace is U-shaped, composed of two main wings connected to a central body.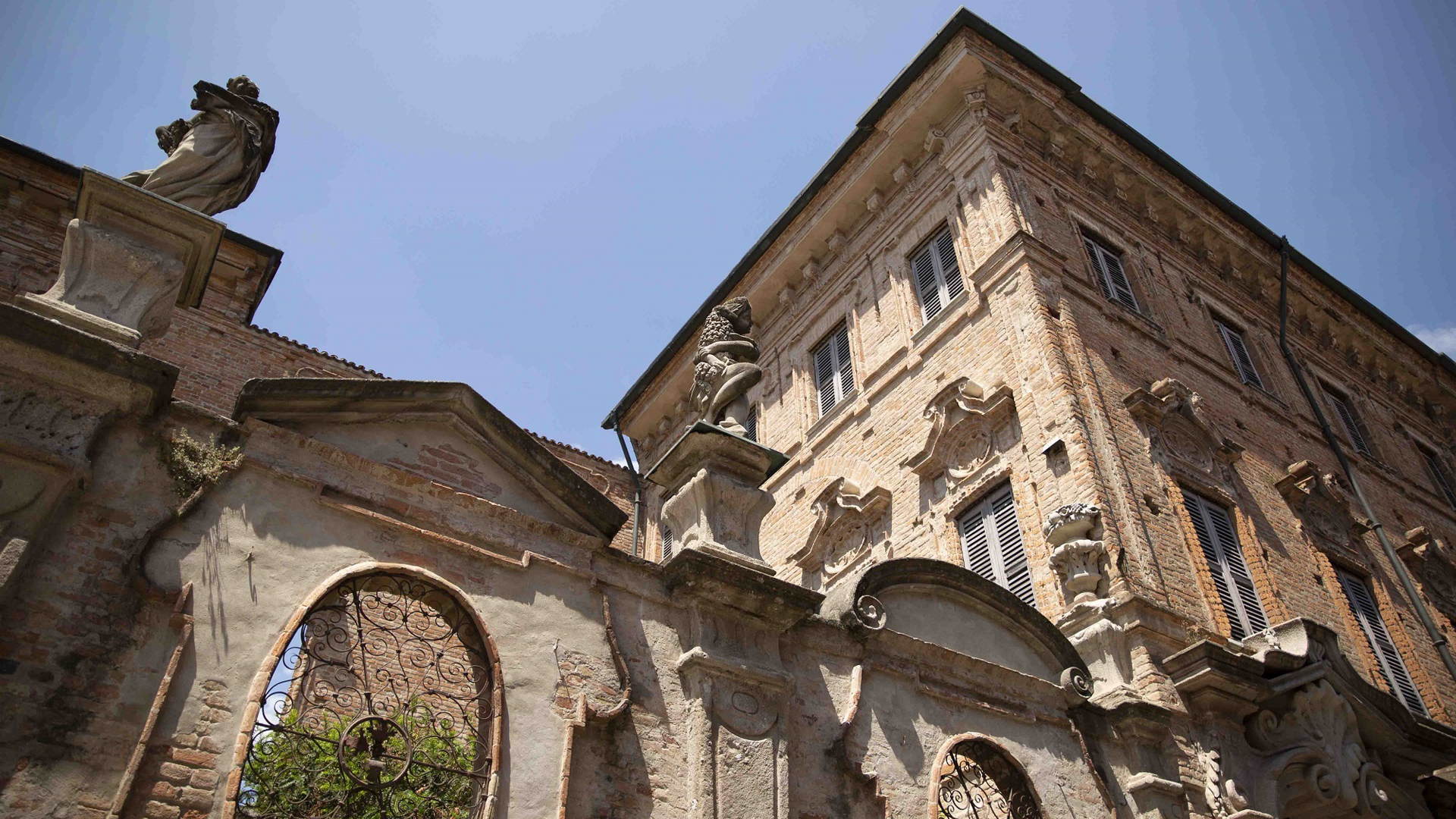 The windows present complex cornices with decorative motifs in terracotta while the two doorways manifest refined decorations in stone. An interesting body of frescoes decorates the interiors, fruit of the thriving, pictorial culture in Crema during the 18th century, which was in affinity with other artistic movements including those of the Lombard school. 
On continuing through the entrance one arrives in the garden, where the oldest wing of the palace stands.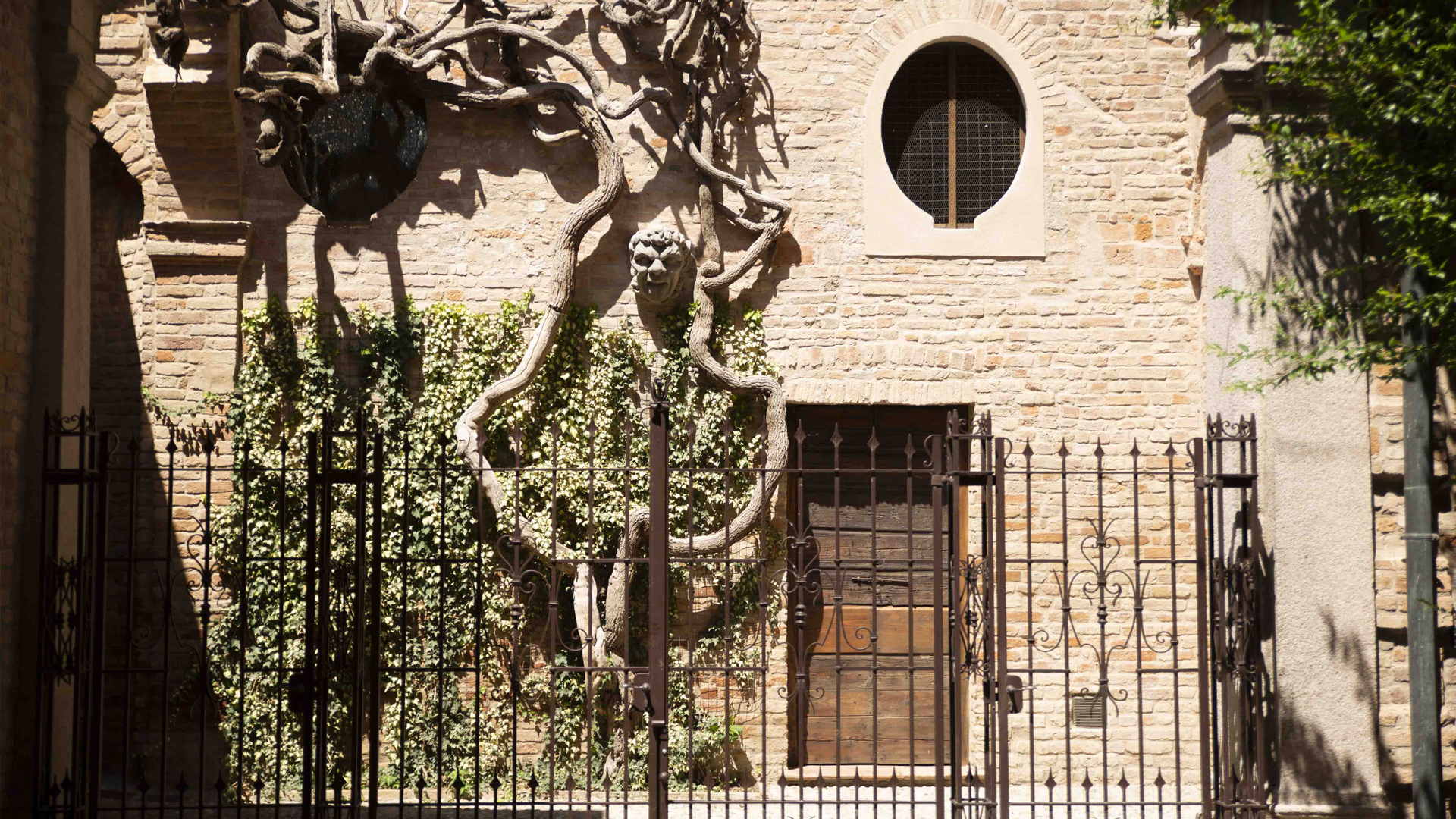 The summer apartments unfold on the ground floor, composed of four rooms richly frescoed in 1709 by Giovanni Galliari and Martino Cignaroli, who were already working in the Bondenti chapel in the church of San Bernardino.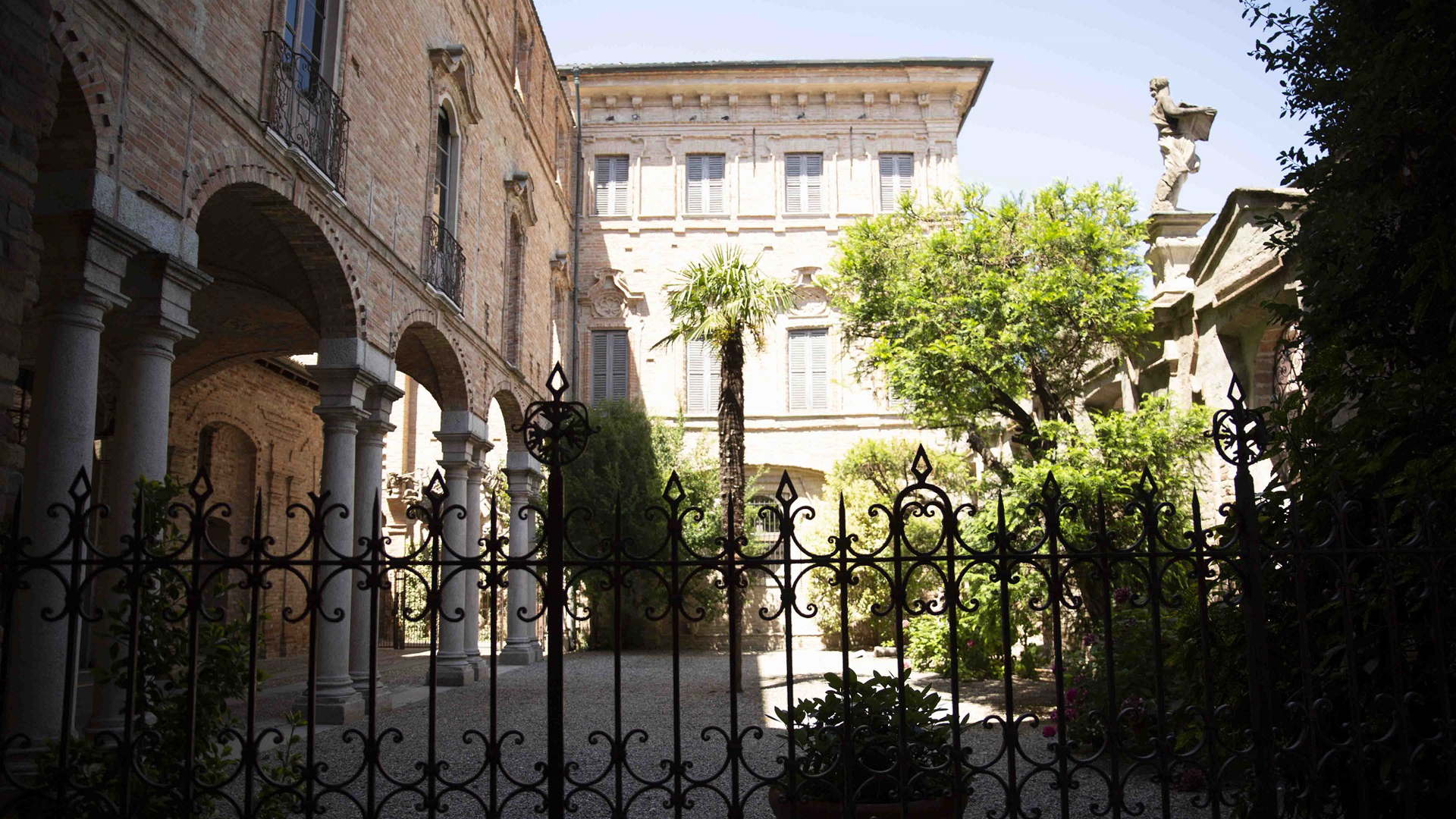 The first floor apartments are reached by a staircase of honour, consisting of four ramps and situated in the centre of the portico. Elegant designs in wrought iron decorate the balconies, the windows, the oval apertures in the wall along Via Dante Alighieri and the main gate, all of which bear the signature of Giovan Battista Racchetti.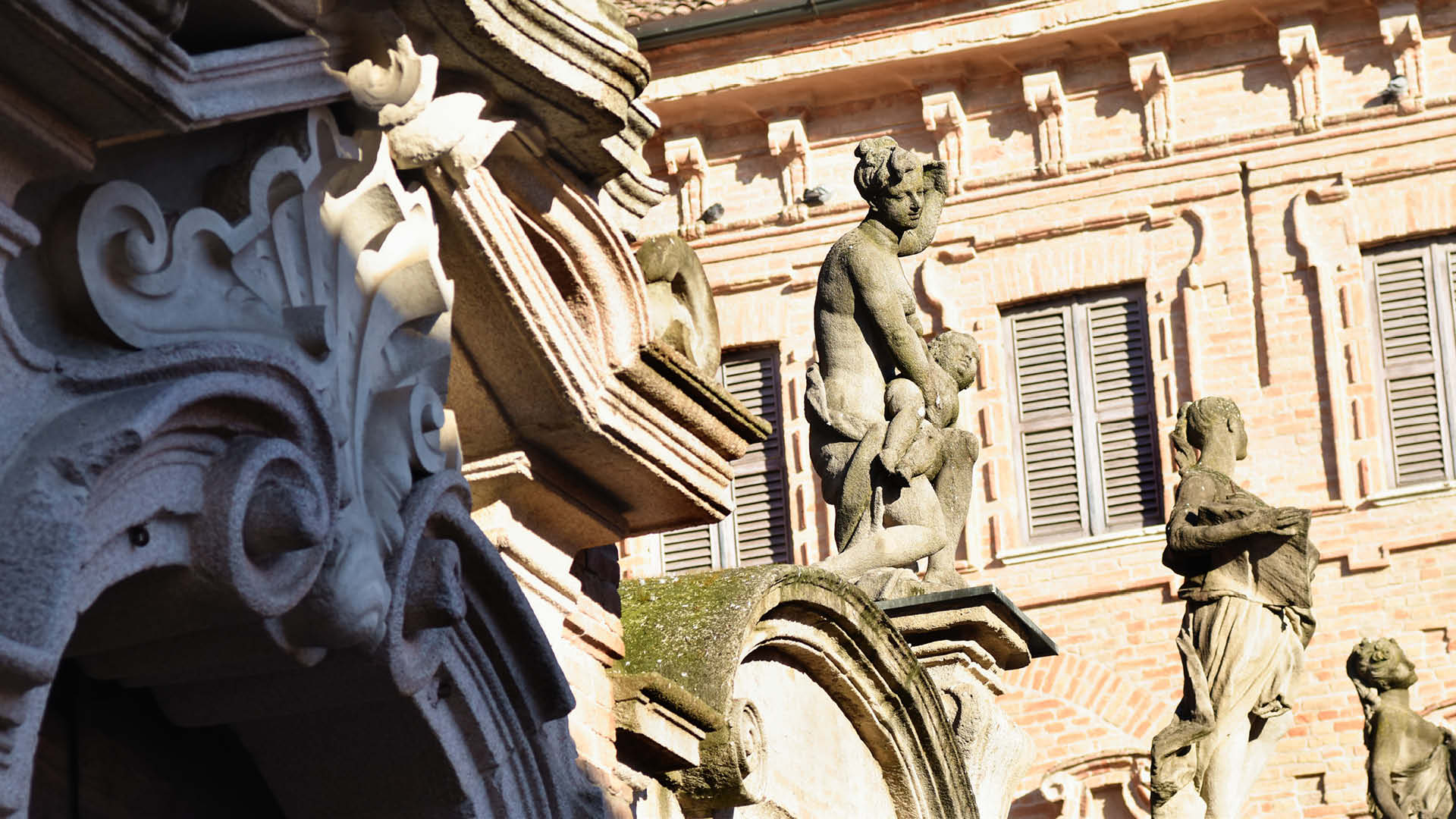 The four statues incorporated into the wall, celebrate the noble house of Bondenti (1716) and are the work of Giovanni Battista Dominione (first on the left) and Carlo Francesco Mellone (the other three). Both sculptors were actively working on the Duomo in Milan at the beginning of the century.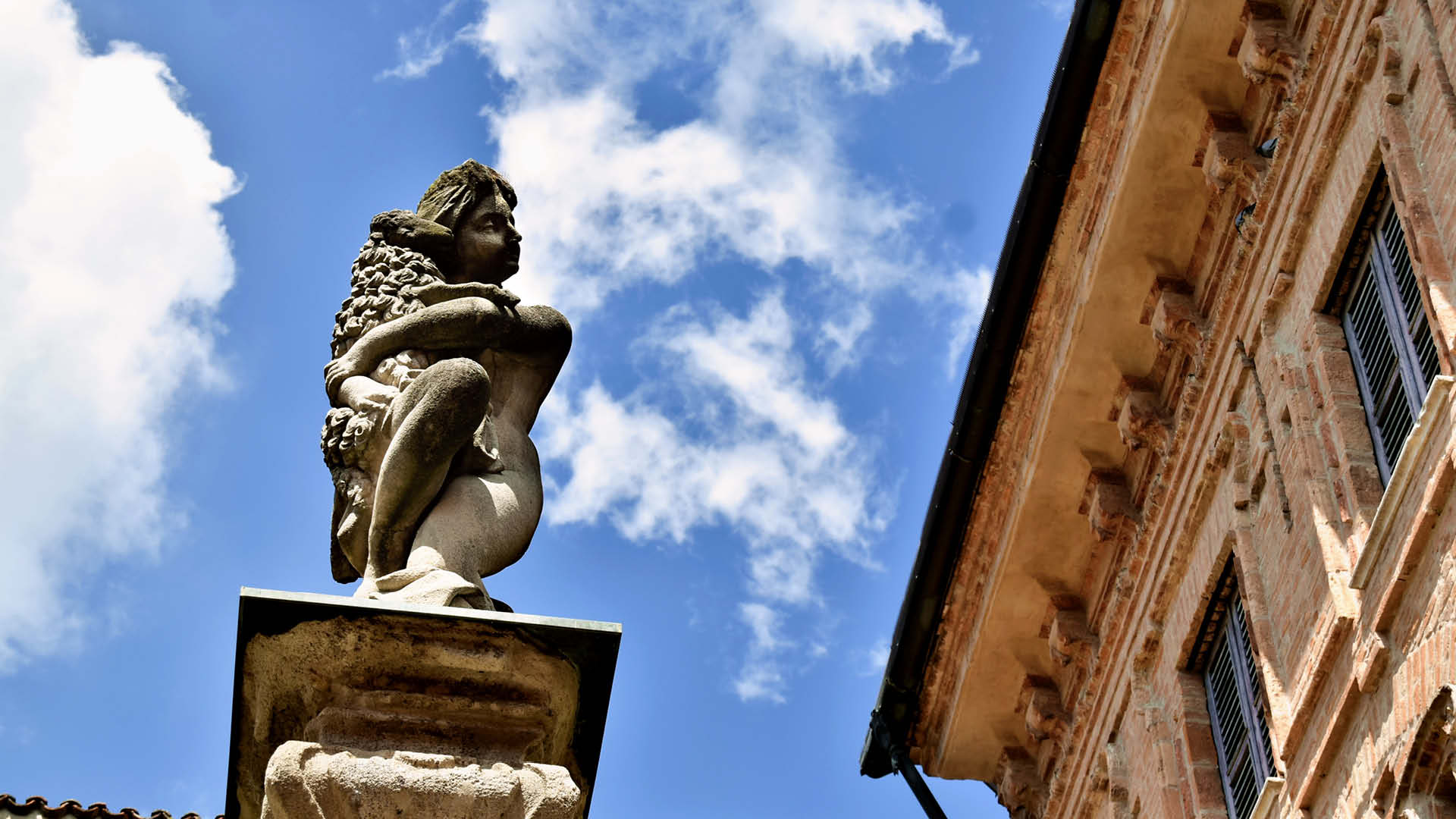 The palace was handed down through hereditary line to the Counts of Portapuglia and then to the Terni De Gregory family. The building is made entirely of terracotta open brickwork, although the original designs intended the walls to be rendered. This was common practice at the time, usually as protection against extreme climate conditions and humidity. 
Today the chromatic effects of the materials used constitute one of its most distinctive, aesthetic characteristics.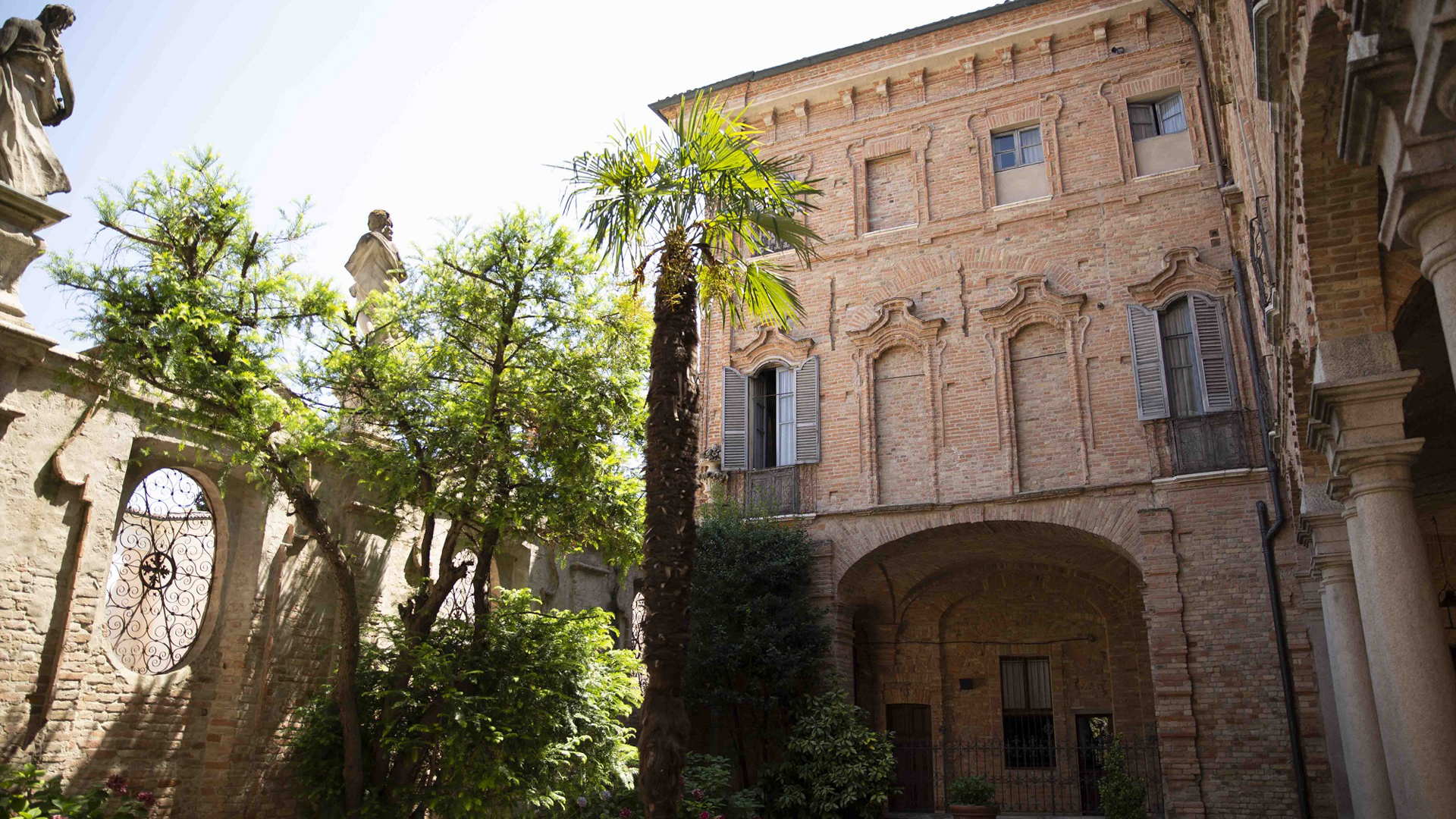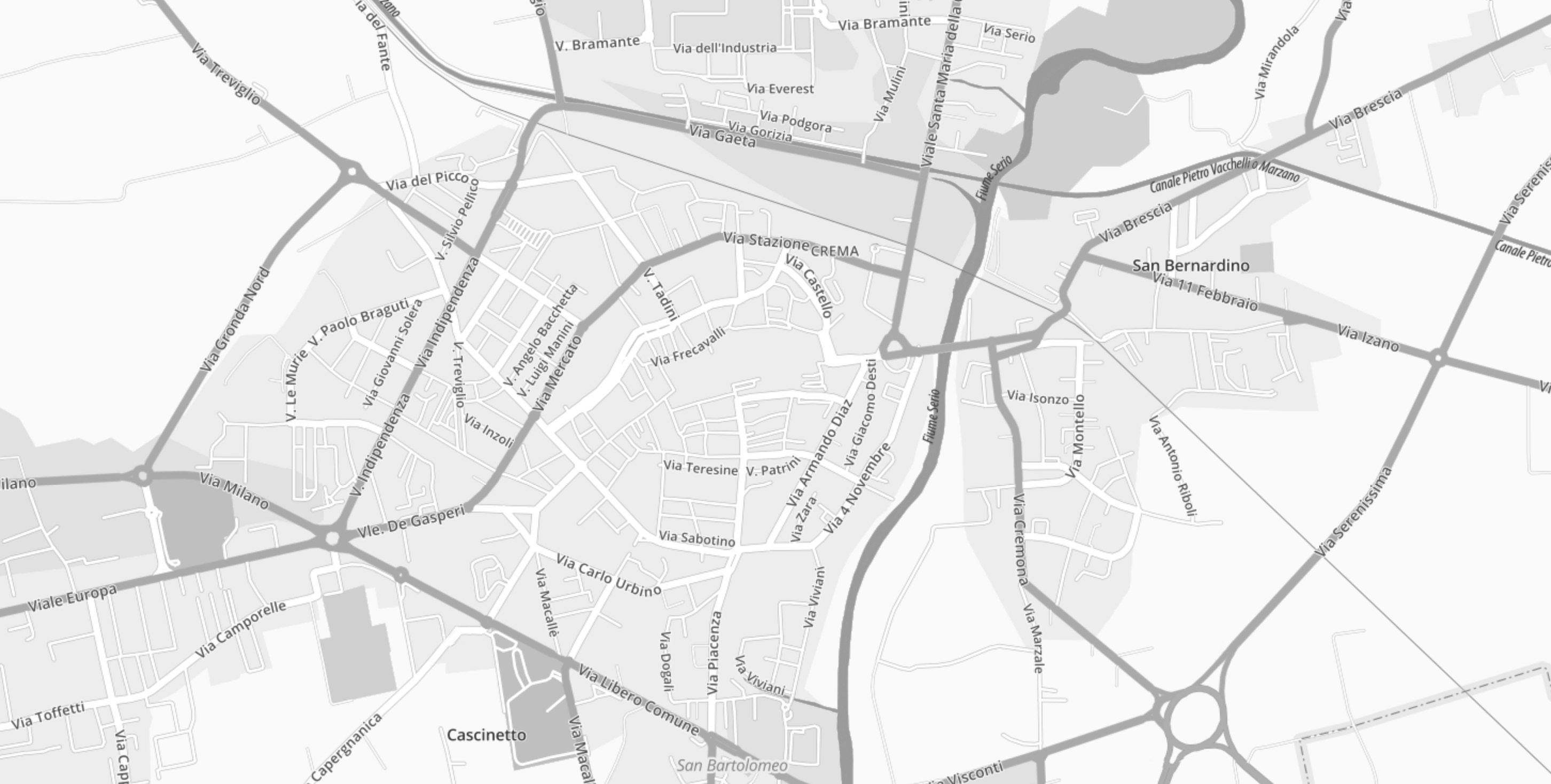 Info
Via Dante Alighieri, 22
Private residence