Tutti i luoghi
The west gate
Of the four gates which once opened through the 13th century city walls, Porta Ombriano is the west gate and takes its name from the residential area which sprang up just outside the walls and which today is one of the town suburbs.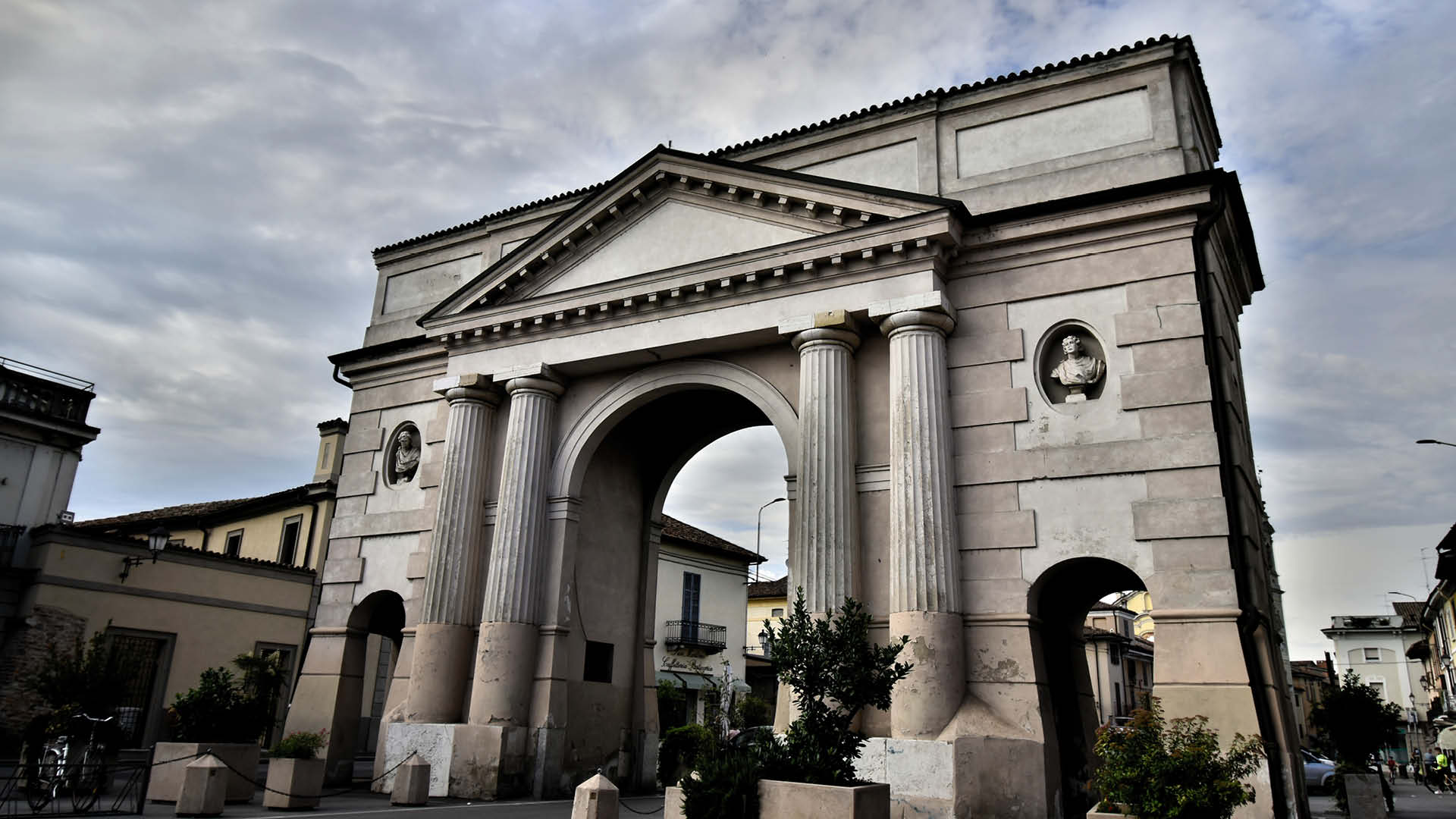 At the beginning of the 19th century the walls had lost their military function and served to surround the residential nucleus and as a customs barrier. It was for this reason that the gates were closed at sundown and also served as a control point for those transporting goods into the city, which needed to be taxed. The gate, therefore, had to guarantee traffic flow and was also furnished with so-called "casini", which were areas reserved for the civil guards and finance officials.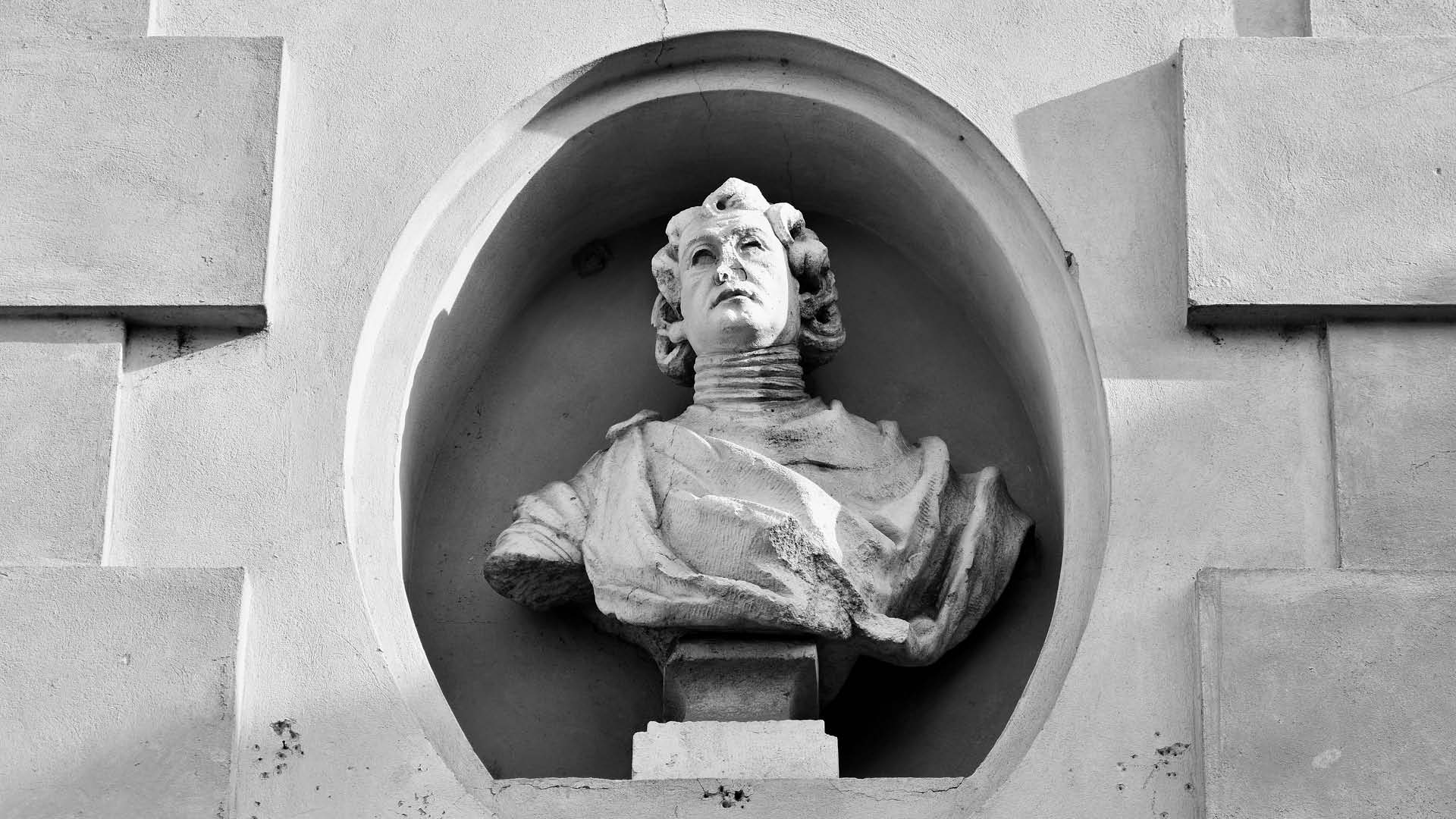 In 1804 it was decided to renovate two of the four original town gates, namely Porta Serio and Porta Ombriano, and the relative areas around them. The project was handed over to Cremona architect, Faustino Rodi, who redesigned the two entry points in a modern, monumental style. The new Neoclassical style gate was connected to the city walls via the guard offices which were demolished in 1919. It has a central carriageway and two minor pedestrian arches and is embellished with sculptural elements. 
On the external facade there are two oval niches with marble busts by Botticino. On the internal side above the main arch there is a sculpture of the Crema town crest and a symbolic representation with two female allegorical figures, Abundance on the right and Peace on the left, a sword can be seen in her right hand whilst an olive branch was once raised to the skies in her left.  The Venetian walls can be seen next to the gate, squeezed in between the current 19th and 20th century buildings.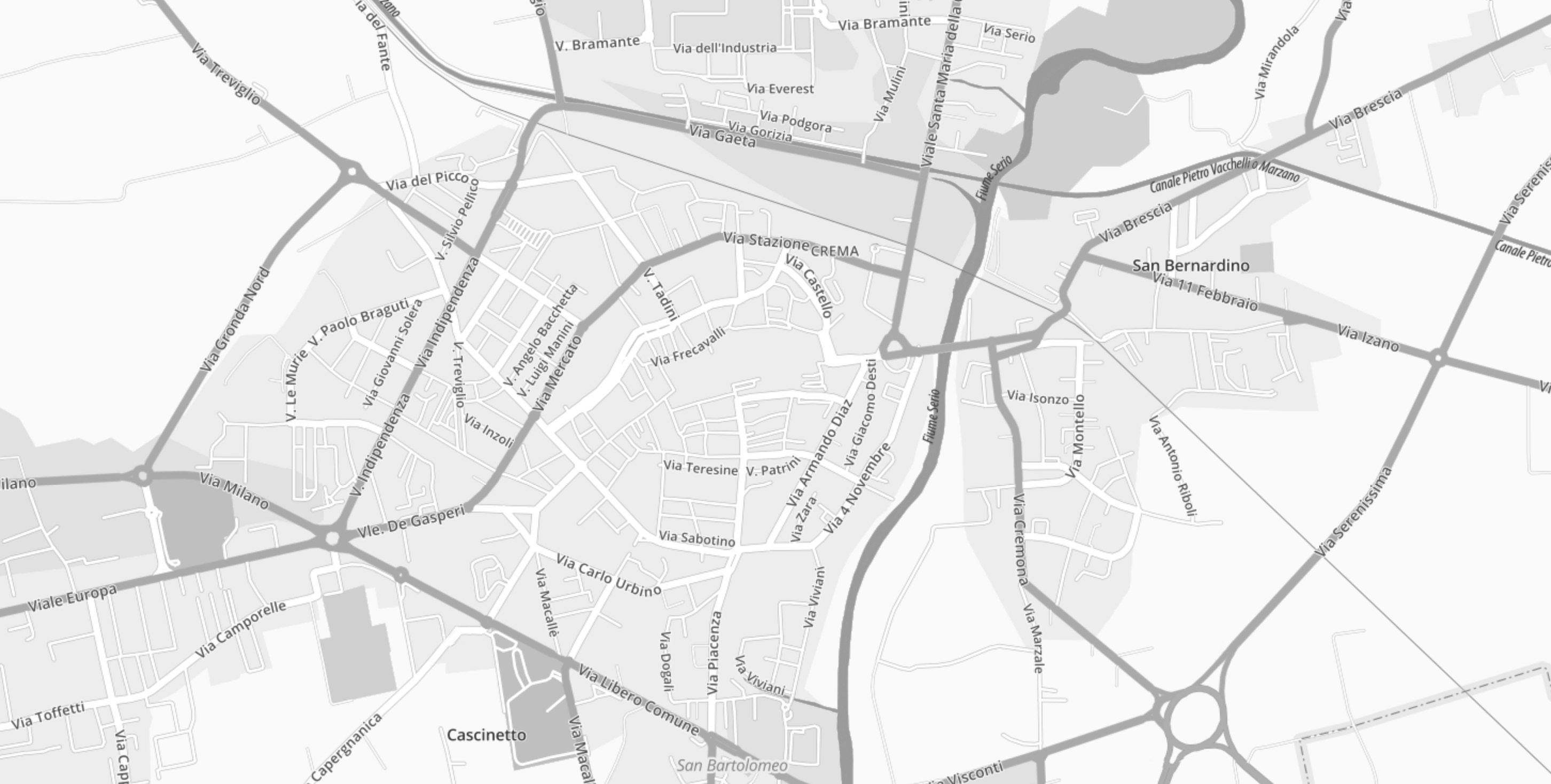 Info
Piazza Giovanni XXIII