Tutti i luoghi
Sophisticated rail in wrought iron
Situated in Via Benzoni, this building is part of a large, architectural complex which extends east to include the Renaissance church of St. Mary Magdalene and Holy Spirit. The building of this palace meant the renovation of the area of the existing houses of Sermone Vimercati, descendant of one of the oldest and most prestigious Lombard families, and his wife, Ippolita Sanseverino, Countess of Pandino and daughter of a general in the service of Galeazzo Sforza and senator of the Duchy of Milan.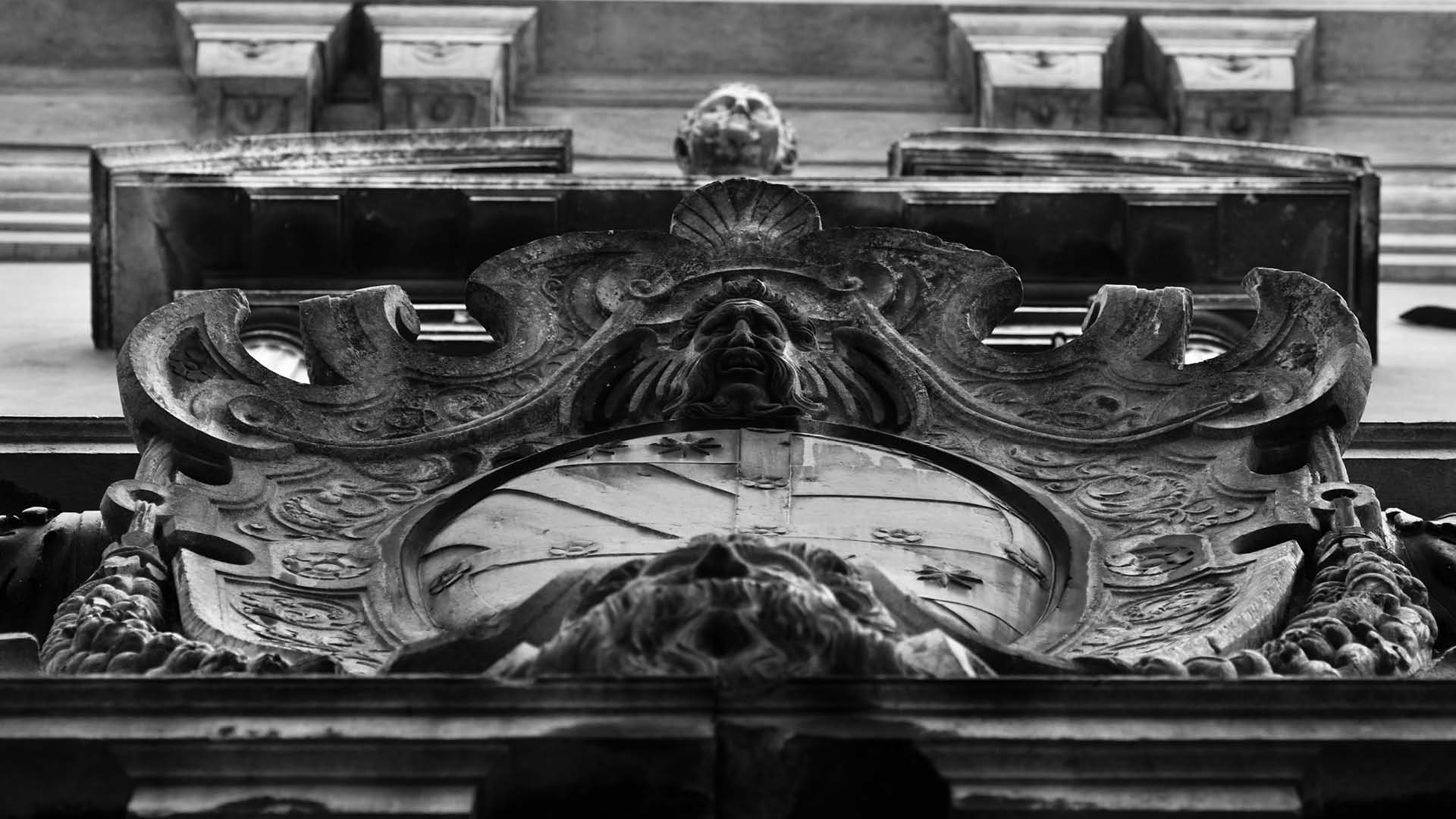 The two family crests were merged into a new coat of arms, crowning the grandiose, central, marble doorway. On the architrave there is an inscription stating when the works began in about 1590 and finished in 1602. Other smaller signs of this nobility can be seen along the street above the ground floor windows with references made to those families close to the Vimercati Sanseverino, either through family ties or political affinities; these families being the Benzoni, the Mandoli, the Terni, the Vimercati, the Sanseverino, the Amanio and the Secchi families.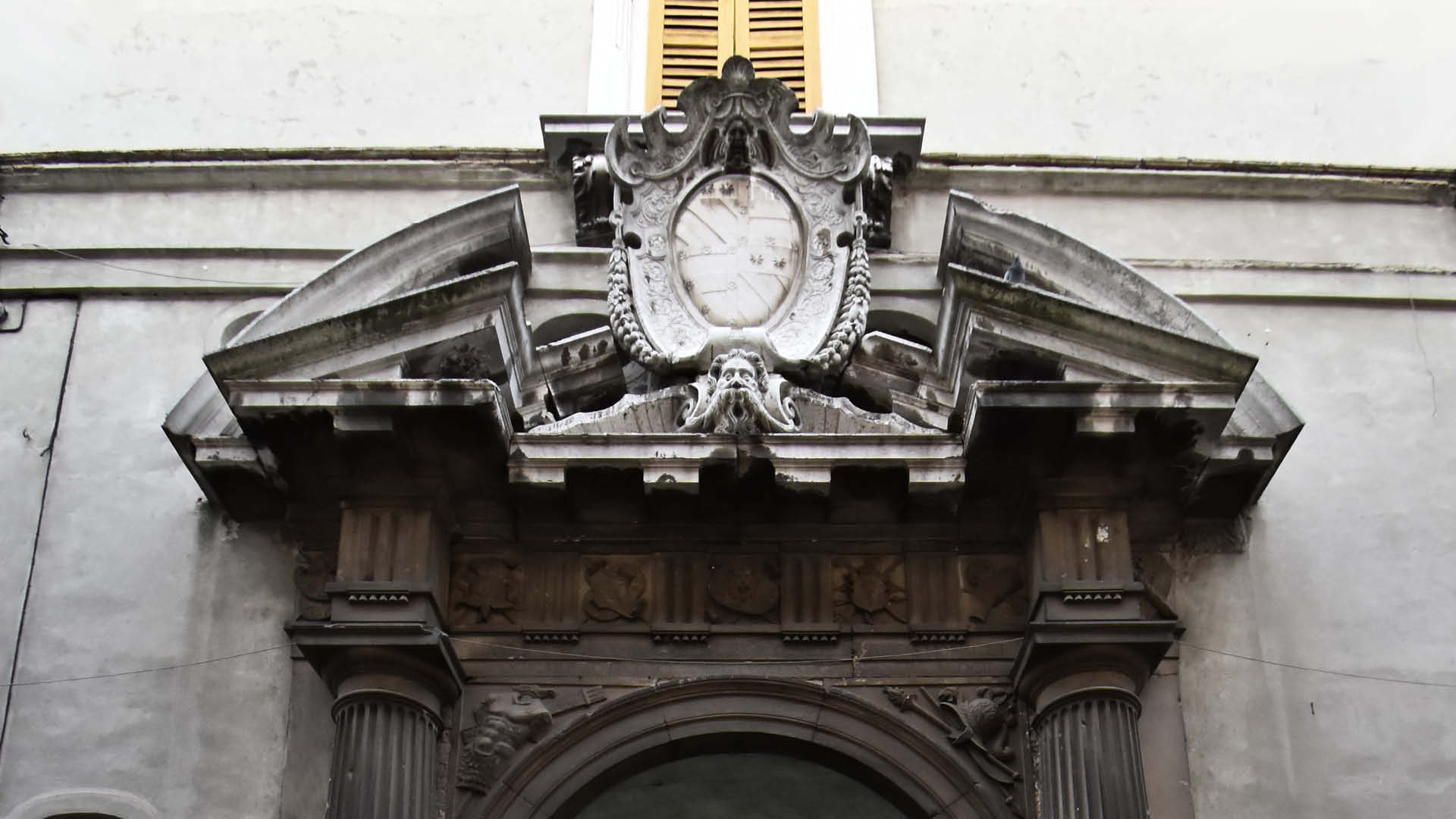 The most celebrated members of the family can be seen on view on the upper floor, where they are portrayed in marble busts in the gables of the windows. Under the windowsills hang festoons of fruits of the earth, displaying luxurious vegetation as a sign of fertility and prosperity for the owners of the palace. A mezzanine floor divides the two main floors, a feature rarely seen in the noble residences of Crema.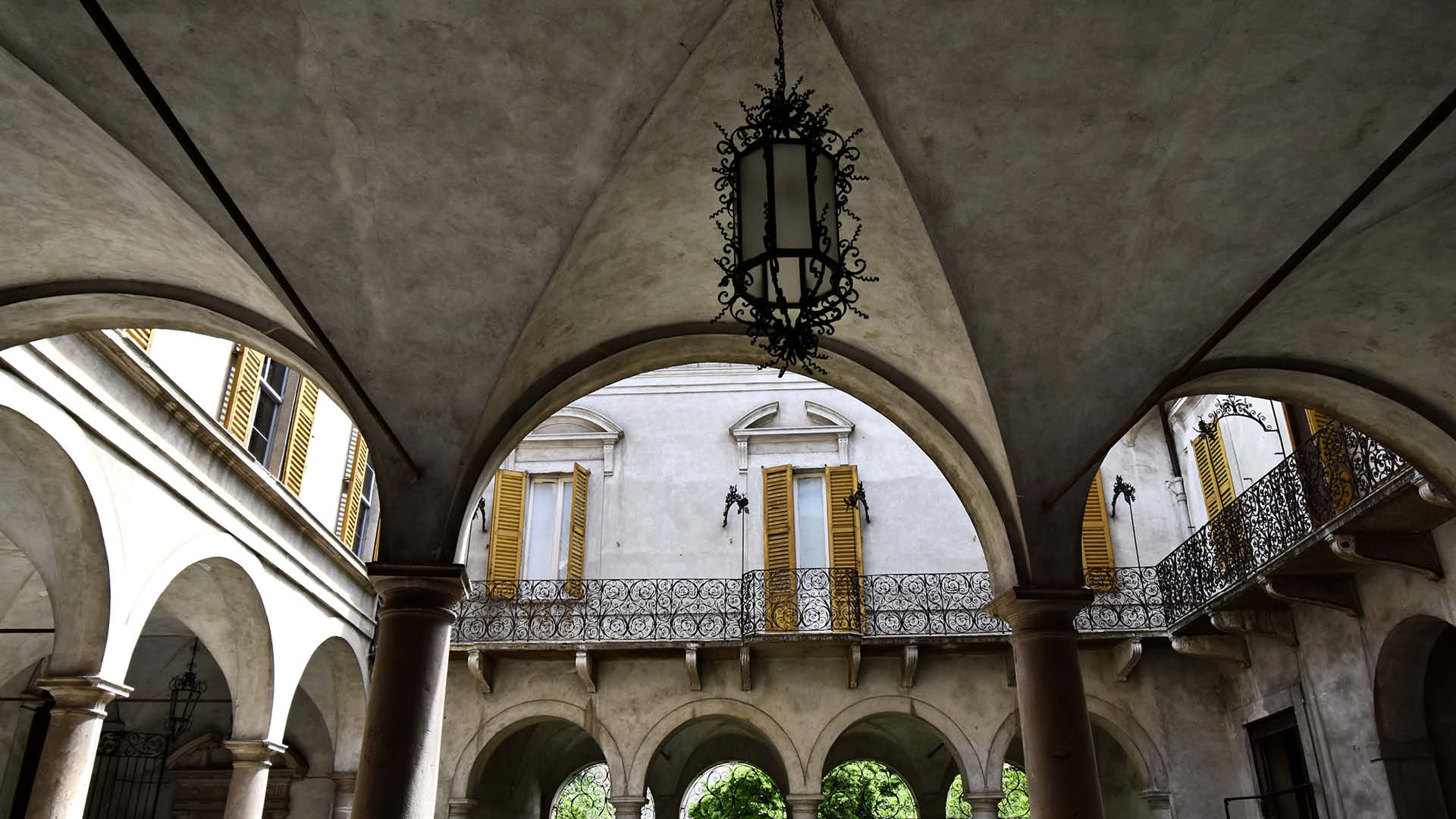 Once through the main doorway, a small, porticoed courtyard of classical composition can be found. The first floor is embellished with a sophisticated rail in wrought iron, signed and dated 1704 Alvisio Chaneval F. The decorative motifs are then continued in the gate of the loggia, which grants access to the garden beyond, where there is a good view of the lantern and of the apsidal part of the Church of Santa Maria Maddalena e Santo Spirito, which became part of the Vimercati Sanseverino patrimony in 1837. The palace can also be appreciated from another point of view by turning the corner of Via Benzoni into adjacent Piazza Premoli, (in the past also known as Piazza Solada or Solata, in reference to its paving).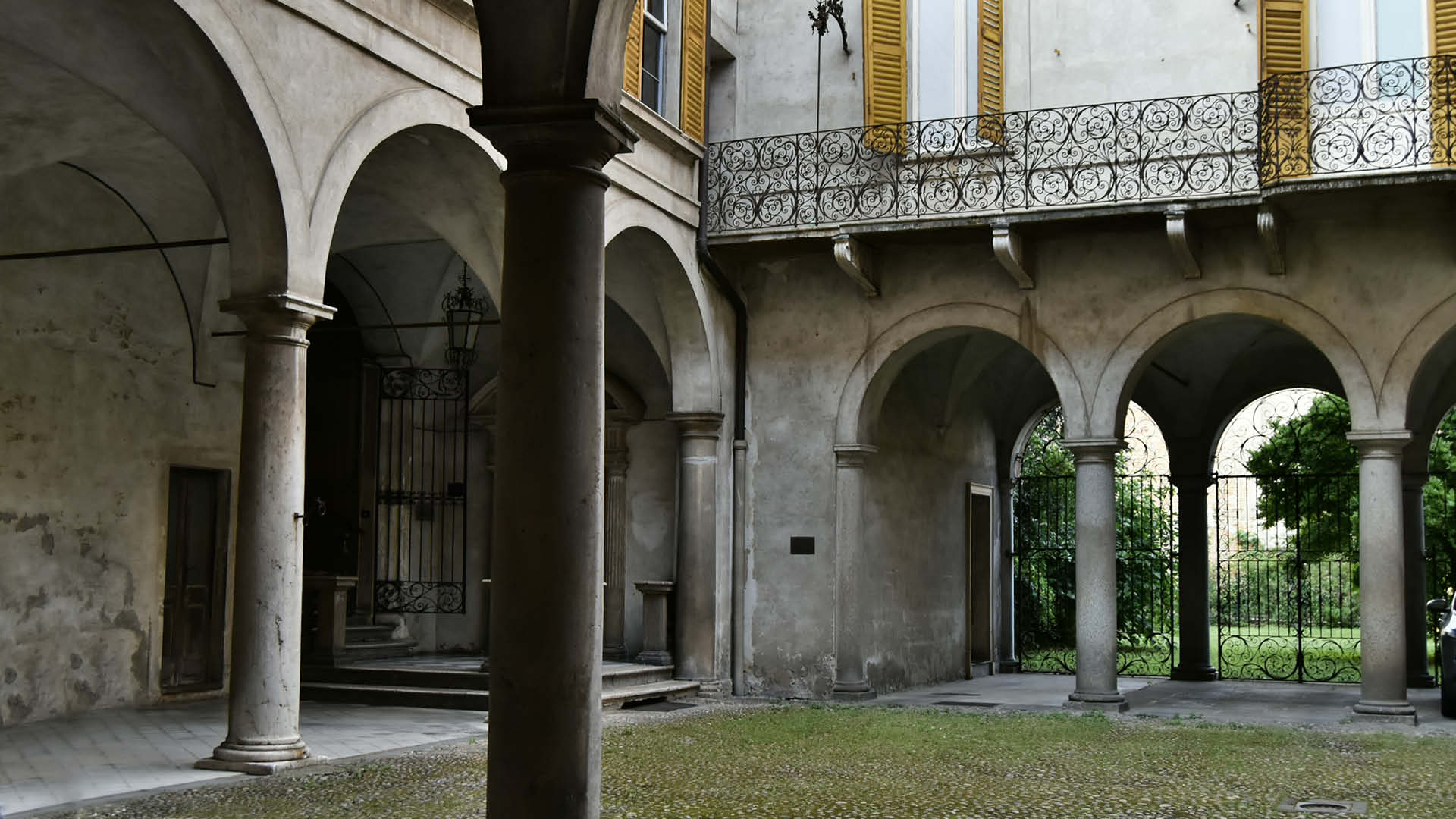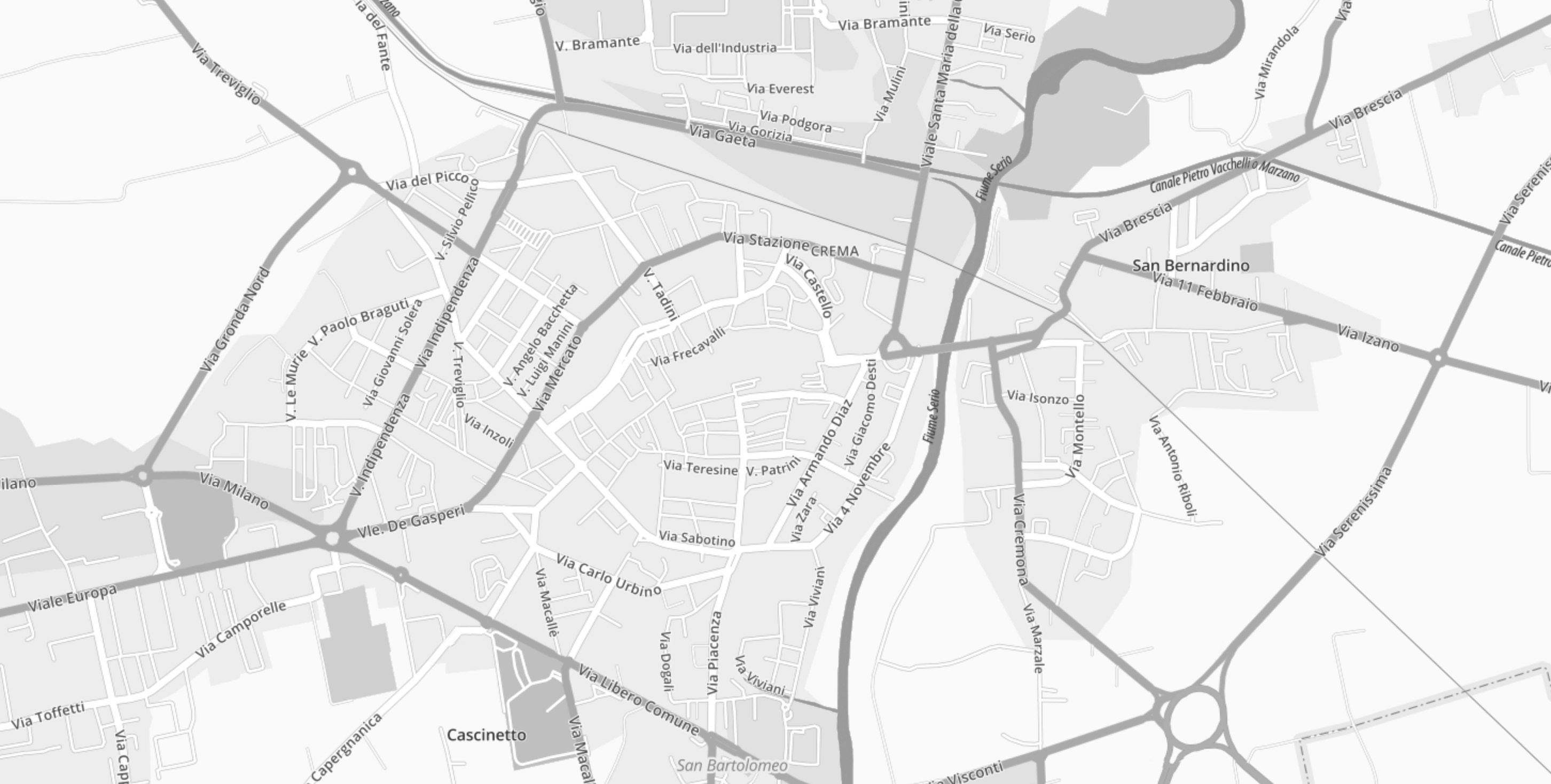 Info
Via Benzoni, 11
Private residence