Tutti i luoghi
City Clock Tower
The Torazzo or Clock Tower is found on the west side of Piazza Duomo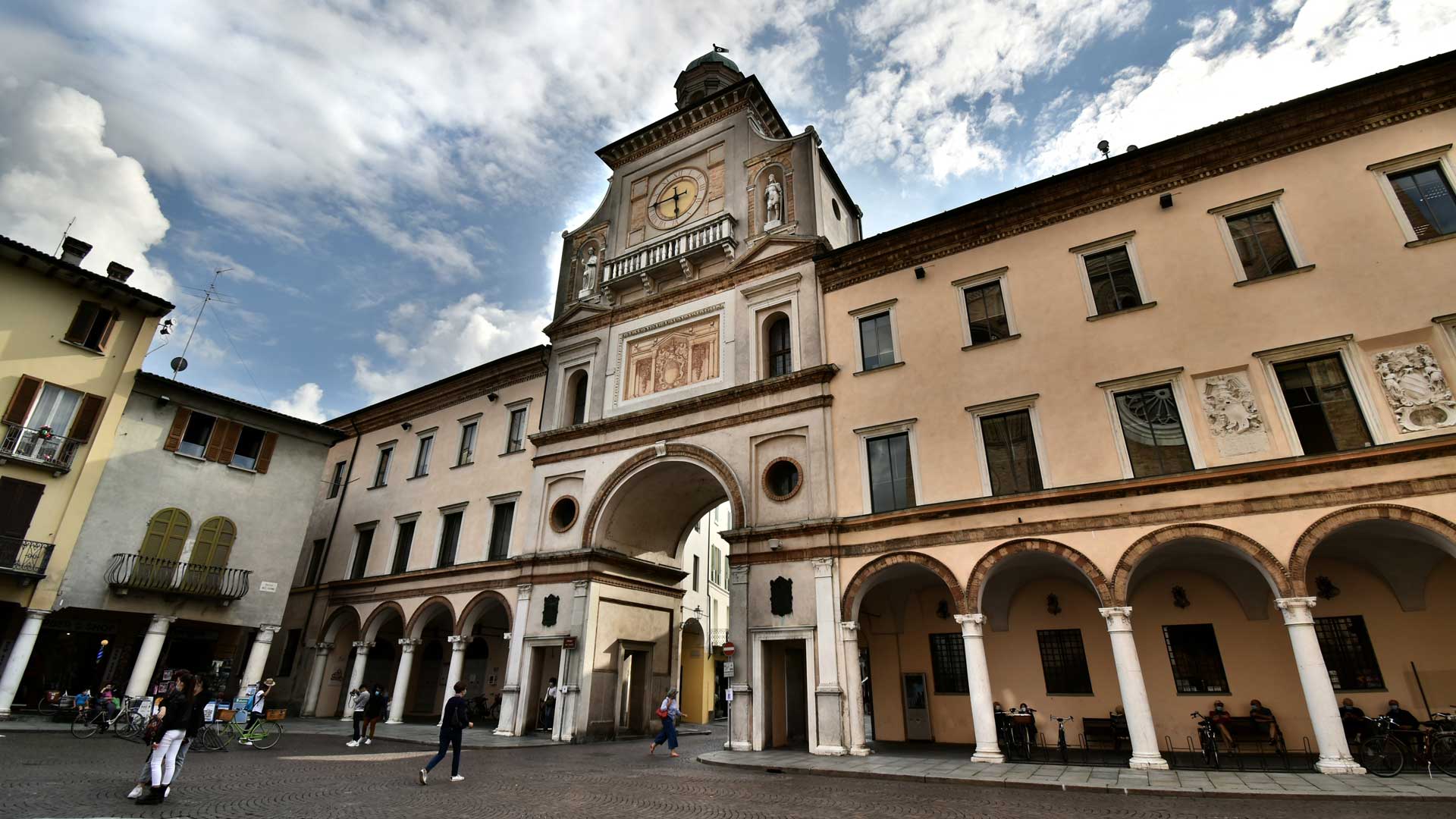 It is an integral part of the town hall. It serves as an important point of reference for the townsfolk and marks the beginning of the street which takes you from the central Piazza to the Porta Ombriano gateway. In 1615 the governing bodies and Captain Federico Cavalli conceded that the notary archives should be kept there. Testimony to this event is recorded in the painting by Giovan Angelo Ferrario, which now hangs in the mayor's office.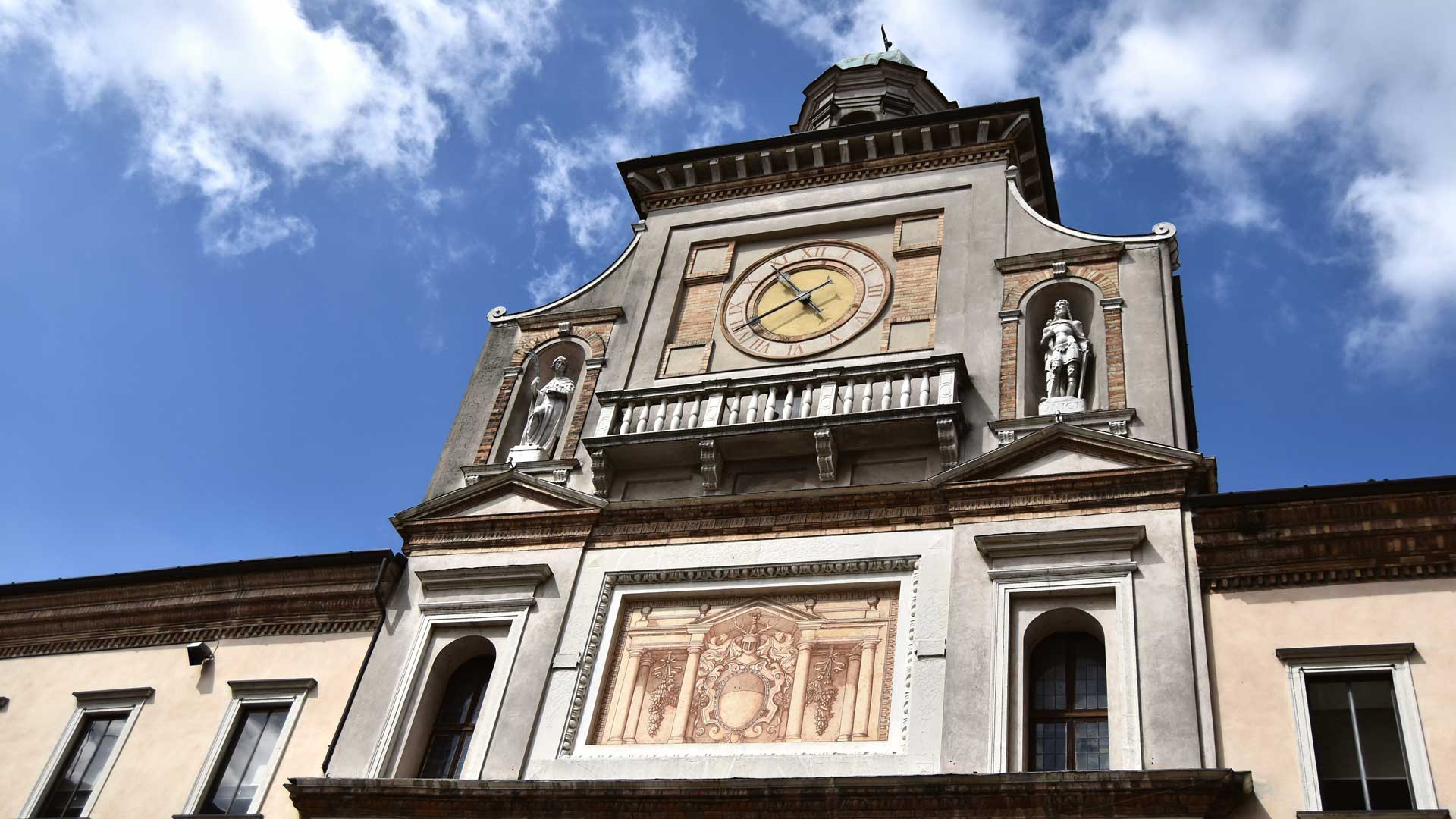 The tower dates back to 1403 and was then subsequently modified at various intervals. In 1474 a loggia was added and in 1525 construction was completed on the second floor which today displays a coat of arms. In 1545, Brescia stonemason Giacomo Fostinelli began to consign a series of decorative elements which were destined to embellish both sides of the third level, along with a statue of San Vittoriano, which can still be seen today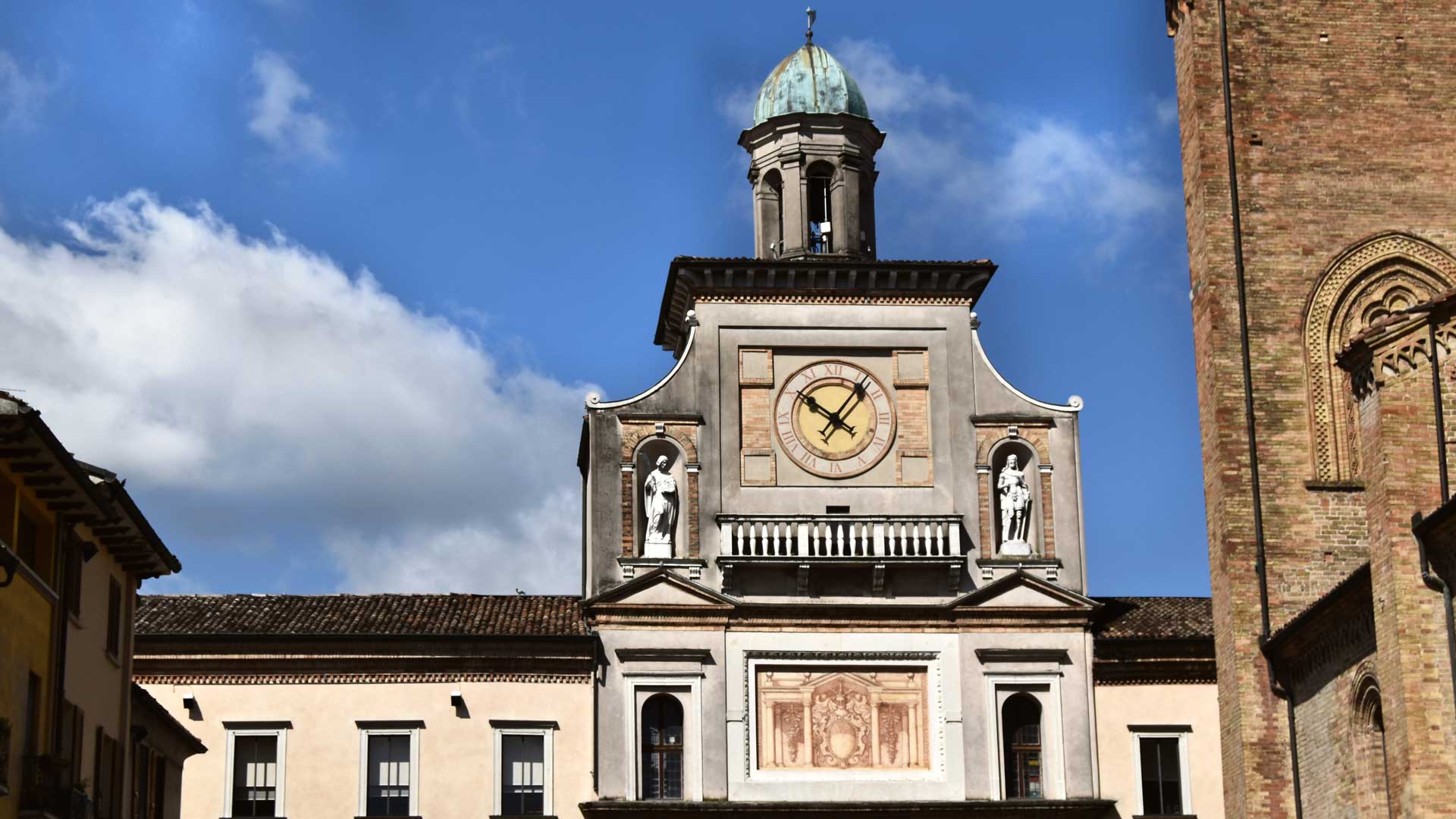 The monument is decorated with lines of stamped terracotta which delineate the different levels with egg shaped motifs, cabled grooves and twisting ribbons, following the widespread examples of Agostino de'Fondulis, and which continue along the decoration of the town hall. The facade facing the piazza is characterised by the presence of "eyes", or openings, on the first floor and curtained windows underlined by triangular gables framing the town coat of arms. On the third level we find the onominous clock, made by Giovanni Maria Da Caravaggio, which was placed there between 1545 and 1555 above the columned balcony.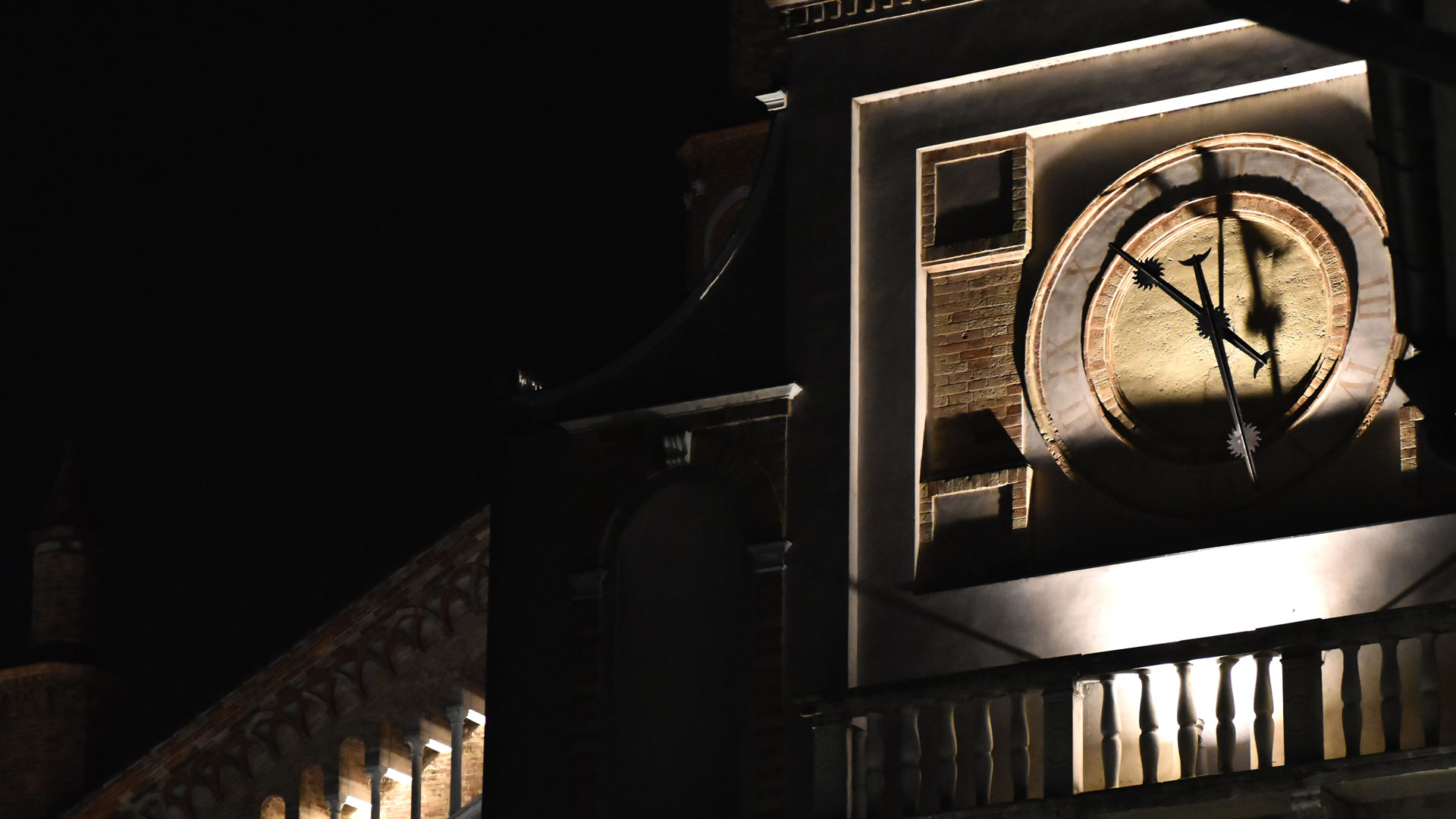 There are two lateral niches beside the clock, where we can find statues of San Pantaleone patron saint of Crema on the left, with San Vittoriano on the right. Both statues are made of limestone but are in different styles. San Vittoriano is a strong example of Lombard expressionism, wearing military garb, while San Pantaleone is more classically dressed and holds a martyr's palm in his right hand, while in his left he holds a box containing medical instruments. The lantern shape top of the Tower is merely decorative and by 1594 already contained the bell used to summon the meetings of the town council. 
The facade looking onto Via XX Settembre is a mirror image of the other side, but differs on the second level with drop-shaped windows, which frame the figure of the San Marco lion. Legend has it that this was stolen from Palazzo Vecchio di Bergamo by the French and was given to the citizens of Crema in 1525 by Francesco Sforza II. Little remains of the original colours of a gold